Landing your first barista job!
Posted by baristaschool Admin on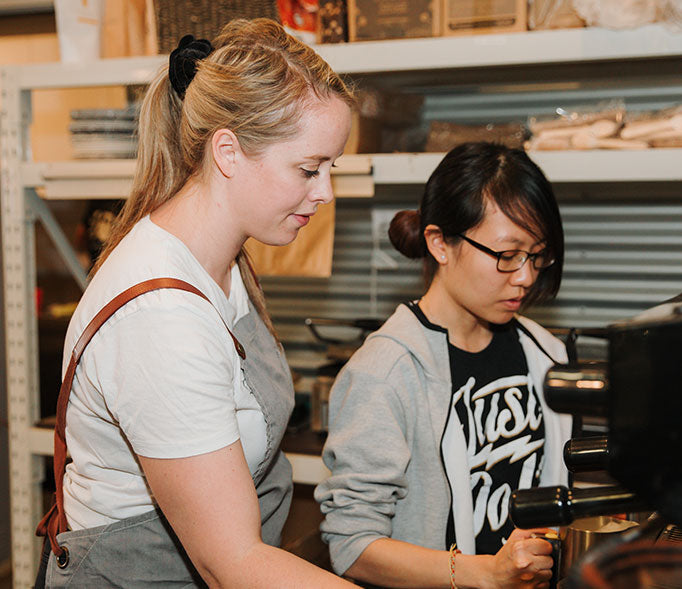 Our Barista Trainer Kali shares her top tips on landing your first barista job with no experience.
We have lots of people that come to Barista School Perth to acquire the proper skills and training to land their first barista job, and one of the most common questions they ask us is 'how can i get a barista job without any prior experience'?
It's a competitive industry to break into but having a certificate to show that you have acquired an understanding of the fundamental concepts of coffee making is going to make you stand out from the crowd for sure!
Build your profile and connect online
Join up to the groups

 

WA Baristas,

 

WA Barista Network

 

and

 

WA Barista Community

 

on Facebook. WA Baristas posts up to 10+ times a day and will also help you to do a little bit of ground work in researching the cafes you would like to work at.
There are several websites, such as

 

Barista.Jobs Worldwide

 

and

 

Barista Seeker, that are a good place to look if you are seeking a barista job interstate or overseas (Tip* be honest with your level of experience and your weekly availability).
Should I still apply even if the café is seeking a barista with prior experience?
You'll notice a lot of the job advertisements from café owners calling for X years working in the specialty coffee / hospitality industry.  Don't let this deter you but be prepared that you might need to look at more of an all-rounder role before they put you on the machine as the head barista.
Everyone must start somewhere so broaden your search across cafes and restaurants who are looking for 'all-rounders' or 'front-of-house' staff.  Be sure to include on your resume and application letter that you have completed a professional barista training course and attach your signed certificate from Barista School Perth.  When you are contacted for an interview, mention that you are very eager to work on the coffee machine if the opportunity should arise, and maybe even let them see how passionate you are by sharing something that you learned from the course.
With patience and a positive attitude, it is sure to stand out to potential employers that you will be a valuable employee.
One foot in the door..
Once you have landed a foot in the door, or lucky enough to jump straight on the machine as a barista, here are a few tips on accelerating your barista game:
Practice, practice, practice
As with everything, practice makes perfect.  Keep your newly acquired knowledge and skills fresh in mind by getting as much practice on the coffee machine as possible. Ask another barista if they can offer some tips and be humble when you receive feedback from your employer / senior baristas.
Keep up to date with what's happening in the specialty coffee industry
Keep up to date with everything that's happening in the speciality coffee industry by watching online videos & tutorials, read books and check-out blogs such as

 

The Perfect Daily Grind, and be sure to follow

 

Barista School Perth

 

on social!  We are always sharing our knowledge and insights with our fellow coffee lovers and followers.
Become a life-long learner
If you really want to up your barista game look at completing a

 

Latte Art Workshop

 

which is destined to impress your employer and customers or look at other coffee education and training courses to build on your knowledge and skills.  The best baristas are life-long learners and are passionate not only about making delicious coffee, but about the whole industry and community in general.
I hope you have found this blog useful in your post Barista School Perth job-seeking.
We would love to hear from any successful Barista School Perth students who are loving life as a barista in the Perth coffee scene. Tag us in your story #baristaschoolperth or send us an email at [email protected] to be featured as one of our successful BSP alumni.
Much love and good luck!
Kali Pearce
Barista School Perth Trainer